Professional Training and Occupational Services Ltd (PTOS) – Jamaica's Leading Customer Service Development Organization.
Mission
To use innovative techniques to develop dedicated teams that provide quality customer service ensuring every experience is caring and memorable.
Company Overview
PTOS is a company dedicated to changing the customer service environment in Jamaica and the Caribbean by developing the workforce of our companies, to have a culture that supports a positive experience for all customers both internally and externally.
Our method of facilitation is like none other and with new, innovating and refreshing ways to reintroduce customer service techniques and practices to various industries.
PTOS embraces the concept of delivering a million smiles and more. Our secret is that positive energy and thoughts attract more positive energy and thoughts.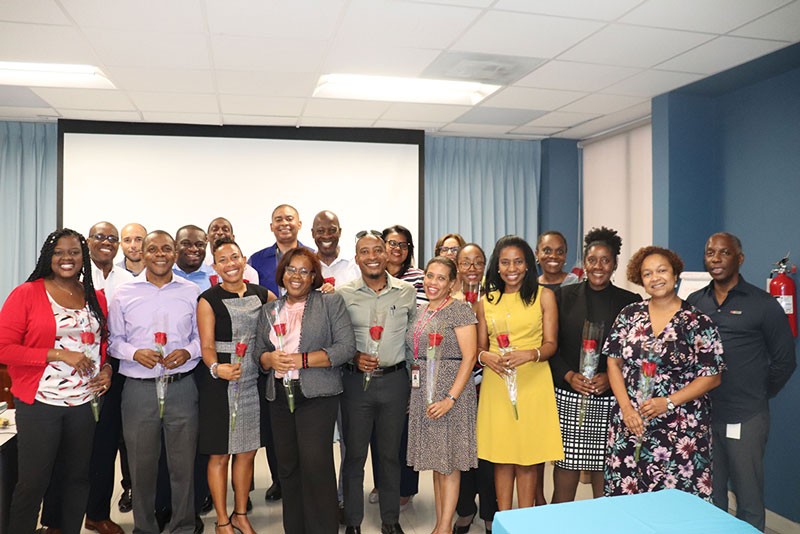 Description
Is Your Business Feeling Pain? Are your customers complaining all the time? Do your accounts look dismal? When your company name is mentioned in public – how do people react? How do they feel? Is your staff de-motivated? Are they ashamed to wear your logo in public?
At PTOS, we go in and assess your business through a Customer Service Audit – we assess the physical location, the security guard in the parking lot, the entrance of the business, how the staff interacts with the customer, how the team members interact with the customer, how knowledgeable the staff is about the products and services that you provide, the ease of doing business with your company and many other areas.
After identifying the gaps – we come in and train your leaders and then your entire team inclusive of all leaders and managers. We also provide you with measuring tools that after the workshops – you can measure the performance of your team. As Peter Drucker said, "What doesn't get measured, doesn't get done."
Our workshops are FUN, FUN, FUN, engaging, entertaining, filled with gadgets such as coloured hand clappers, smiley face pins, smiley face confetti, balloons, sweets (oooooooooooohhhhhh****the participants love the chocolates), giveaways, activities and so much more!!!
When you are ready to take the bold and courageous steps of developing and growing your team to levels they never knew they could even reach. Give us a call or send us an email or send us a request on Facebook or Twitter. We ensure "every experience is caring and memorable."